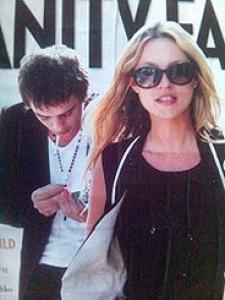 it's official:  Stella McCartney is the Designer Of The Year, according to the British Fashion Awards.  She beat both Luella Bartley and Anya Hindmarch to pick up the award and it's a vindication of what has been something of a contested career, during which her famous name and father have brought her the kind of attention nobody wants, and some disapproval from other big names in the fashion world.
Right at the beginning, there were complaints that her graduation show was catwalked by Naomi Campbell and Kate Moss – models who are somewhat out of the price range of the average student!
Then in 1997, when she followed Karl Lagerfeld as creative director at Chloé, the man himself said, 'They should have taken a big name. They did – but in music, not fashion.' 
But she's outlived the doubts and her own label, backed by Gucci has been a huge success.  In 2005 she designed for H&M, and her clothes sold out again and again in High Street shops,  and this year, the McCartney label turned a profit for the first time – it's worth noting that despite her backer, Gucci, using fur and leather, McCartney uses no animal products in her collections.
Kate Moss photograph by Tauben, used under a creative commons attribution licence