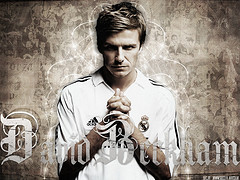 The American Civil Liberties Union says it will not, after all take a Vermont school to court over a student who was sent home in September because a senior teacher said her T-shirt violated the school's dress code.  The civil liberties group threatened to sue the Van Etten School District, because the 'inappropriate' nature of the girl's clothing related to the slogan on the shirt which said 'Gay? Fine by me'.
The ACLU says that the school's subsequent actions: apologising to the student and holding an assembly to remind all students of their freedom of speech rights, has resolved the issue.
T-shirts have been used by the police and trading standards officers in Brighton to catch out people selling alcohol to underage purchasers.  The two T-shirt wearing mystery shoppers (one male, one female) were actually police cadets aged seventeen and sixteen respectively.  The young woman wore a T-shirt saying bearing the logo 'Sweet Sixteen – challenge me' while the young man's carried the slogan 'Underage – challenge me'.  Nineteen shops were visited and in eight of them, the staff were willing to sell alcohol, despite the obvious youth of the purchaser and the clearly signposted age on the T-shirt they wore!  Local businesses are now receiving extra training and information to ensure all staff are aware of the law.  More mystery shops may be undertaken according to the local council.
And David Beckham has increased the sales of LA Galaxy soccer tops and T-shirts by 700%'s since arriving in America to play for the side. Los Angeles Galaxy say they have sold more than 300,000 jerseys emblazoned with Beckham's name alone.
Beckham by wave-rider, used under a creative commons attribution licence