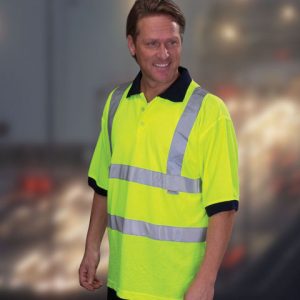 Uniforms, whether in the workplace or at school, are really fantastic for building team spirit, allowing the public to identify a group or brand, and wonderful for shaping a business, sporting team or school ethic.  But uniforms are expensive too, and keeping a large staff in uniform can send a businesses costs soaring.
There's another element to consider, as well as a uniform policy needing to be sustainable, it has to be at least as ethical as the company's own corporate policy – so, for example, if the company says it will treat customers well and suppliers fairly, it can't afford to have uniform items that are sourced from sweatshops.
What's the answer? Well one simple solution is to select uniform items that can be easily laundered, and to ensure that those items are sustainably sourced, produced and transported.  Ethically produced organic cotton T-shirts for example, overprinted with your brand or company message, can be both cost effective and a powerful marketing tool. If T-shirts are too informal for your company, organic cotton polo-shirts are smarter and just as much a bargain. And they have another advantage – both tee and polos are unisex, so that you can outfit your staff more easily whether they are male or female.
And by the same measure the 'community service' brand is about to get a high profile boost. The Home Office has ordered 10,000 orange tops for offenders to wear while they are doing their community service in England and Wales – the high-visibility clothing bears the slogan "Community Payback" to show the public that community-based punishments do actually get carried out by offenders. Would a similar technique work for your staff? If you have dog-walkers, gardeners, a team putting up fencing or something similar, could you turn bad weather to your advantage by showing your brand on high-vis outerwear?