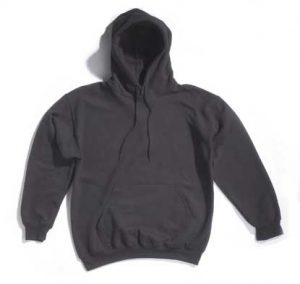 Uniform designers and suppliers are noting a surprising fact – new contracts for uniform supply are being signed, despite fears that hospitality industry would cut back spending in the economic downturn. One reason is that many entrepreneurs have seized the chance to get business premises leases at knock-down prices and established their own coffee shops, restaurants, snack-bars and take-aways, all of which need to have a staff uniform for both brand and health and safety reasons. A big mover appears to be branded aprons, which implies that these new businesses are trying to show a down-to-earth and friendly persona
In Devon, the Ashburton Youth Council has kicked up a little storm. The council is composed of young people who try to improve the wellbeing of other young people in the area through organising discos and concerts. Fantastic stuff, you might thing, but despite their good work, several local councillors have expressed concern that they want to wear black hoodies like 'some criminal gangs' as one put it. The Youth Council spokesperson suggested that black was a practical colour and would not show the dirt and anyway, the youth council's logo would be on the front.
Nadia Eweida became famous for taking British Airways to an industrial tribunal.  She worked asa member of check-in staff and was required to wear a uniform. From 2004 until 2007 BA's uniform policy prohibited the wearing of visible items of jewellery – she wore a silver cross on show on her uniform top. In recent weeks she has lost the appeal following the failure of her tribunal case under the Employment Equality (Religion or Belief) Regulations 2003. On appeal the judgement was upheld that she had not suffered discrimination.  The appeal hearing declared that the whole purpose of indirect discrimination is to deal with the problem of group discrimination. The starting point is that persons of the same religion or belief as the claimant should suffer a particular disadvantage as a consequence of holding that religion or belief. Eweida had not provided any evidence that others shared her religious conviction about openly displaying a cross and it was not enough for her to identify a disadvantage which she personally suffered.
This ruling means that although there's a green light for enforcing reasonable uniform policies, including the wearing of a workplace based uniform or a set range of colours and styles, such as waiting staff always wearing black T-shirts or a garage's employees always wearing short-sleeved polo shirts topped with high-visibility vests, employers must take care to ensure that dress codes do not negatively affect members of a particular faith group. The key consideration is whether the dress code disadvantages a group of people holding a particular faith. Where a dress code does disadvantage a group, the employer will have to consider whether the dress code is justified as a proportionate means of achieving a legitimate aim. In other words the code is justified if there is a genuine and important reason for it (such as a health and safety issue relating to long or trailing clothing) and the discriminatory impact of the policy has been assessed.