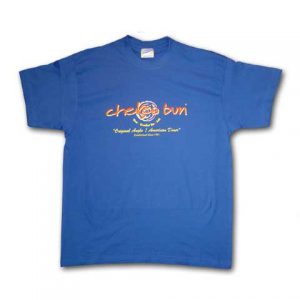 As Woolworths closes its first stores, the clearance sale is becoming a feature of many high streets, hitting independent retailers that have failed to manage their cashflow. Sometimes the business is still viable, but has a debt that has caused 'market wobble' – often this is related to the lease on high street premises, and doubts about whether the company can continue to pay business rates, the leaseholder or loan provider may then force foreclosure even though the business is profitable. Off high street businesses don't get much public attention – small car dealerships or white goods retailers for example, based in industrial units, are struggling as hard as the high street. How can such businesses use the recession to strengthen their trade?
Recession means the average consumer develops a strong appetite for a bargain – some retailers have found the answer to be combining a giveaway item with free expert advice.  One Scottish menswear store is giving away a free shirt with every suit and tie purchased, with consultants on hand to advise each purchaser on which tie and suit to pick for the occasion, whether it's an interview, a big dinner or a funeral.
It's crucial to increase footfall to increase trade and some big retail centres have homed in on this already, developing what is called retail-tainment for Christmas with live bands, bingo games and kids' activities. It's possible for smaller businesses to offer something similar. Look at local charities and see if you can work with them, in exchange for them holding an event inside your premises or linked to your business. Posters and banners help to create a buzz before the day the event is held, and giveaways like promotional gifts and clothing help make shoppers feel they've got the all important 'bargain'. For example, partnering your local RSPCA branch could mean having a 'petting zoo' in the store with a well-behaved dog, cat and rabbit for people to meet. 'Limited Edition' promotional teeshirts worn by staff can also be sold to benefit the charity, and your product can have a linked marketing theme such as 5% of purchase price will be donated to the good cause. Alternatively, kit your staff out in safety clothing and partner with the RNLI to have a 'get wet safely day', including a wet T-shirt competition for men. The event as a whole will provide a public service on water safety, fund-raising and again, allows you to sell your goods on the back of great publicity and a link to a popular cause.
Overall, the retail independent sector is fighting back and showing strong retail sales across Europe. Swiss retail sales data for October showed a 2.9% annual rise, while UK retail sales increased 0.3% in November, making a year-on-year increase of 1.5%.