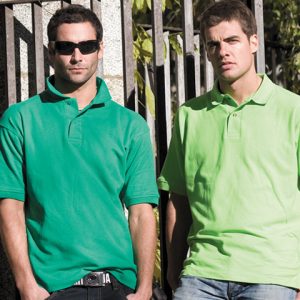 Many companies are worrying right now. They worry about their cashflow, their borrowing, their exposure to the markets. Bigger enterprises have their pension plans and property investments to worry about too. But what most of them should be worrying about is losing their best staff.
While recessions put a lot of people on the dole, they are a golden opportunity for the truly exceptional worker. Recessions are when headhunters are most used. Nobody wants to advertise and get thousands of applications from people who aren't qualified or capable to do the job. Instead they look at the best talent working for their competitors and make those gifted individuals offers they can't refuse. One way to prevent your best employees being poached is to build a strong team ethic, where they feel that they matter, and leaving would be a betrayal of their colleagues. 37% of graduates under thirty say that being appreciated is more important than salary, especially when they can earn money in other ways such as buying and selling on ebay, which are increasingly being used to boost incomes.
Creating teams is a complex process and can cost a lot in consultancy fees, but it can be a simple as picking a sport, dividing your company into groups, and giving them all a team to support. Marketing could support Everton, Finance could have Manchester United, HR Arsenal and so on. Or even better, pick a sport nobody knows anything about and educate them – and the funnier the better.
Ice skating has the wonderfully silly film Blades of Glory – show that in your staff cafeteria and then pick real ice dancers for your teams to support. Get them T-shirts in 'team' colours with their dance couple names on the back and run a sweepstake on each couple's performance over the year. Organise special events when the competition is hot, either taping the contest and playing it back during lunch hour, or giving everybody an hour off to support their contestant during a day long contest – as long as they are wearing their team Polo-shirt or T-shirt on the day. If there's an evening match, ask if a local pub will be able to show it on widescreen and then give everybody a voucher for a single free drink if they go along (in their team uniform) after work to watch.
Perhaps ice-skating doesn't appeal to you? Cricket has a great movie in Lagaan, distance running has Chariots of Fire … there's no limit to the light-hearted ways you can find to have team-building linked to sport in a way that gives your staff a sense that they really belong, love their jobs, and wouldn't leave just because somebody offers them a bit more money …