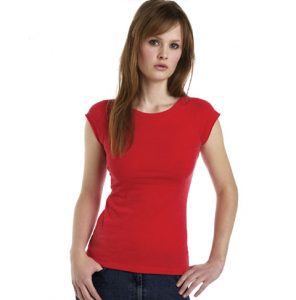 Recession makes many things worse, but the one thing it does do is provide a great deal of opportunity for imaginative marketing.  One such example is the new partnership between Edelweiss Beer (owned by Scottish & Newcastle) and the clothing retailer White Stuff.
White Staff has a catalogue sales arm as well as shops across the UK, and in their spring catalogue, which is themed around The Sound of Music, there will be the chance to win a holiday to Austria, including a tour of the Edelweiss brewery and there will be beer tastings at White Stuff stores.
Other companies could learn from this partnership process – if you have a brand that could benefit from some off-beat marketing, why not invest in a partnership with another company: a car sales outfit could team up with a company selling outdoor clothing, a bakery could provide cake samples for the opening of a new bookstore etc. As long as you provide some promotional clothing for staff so that it's clear who does what in which company on the promotional days, give a reasonable prize or award to make it worth the public interest, and make the linkages between the two companies mutually beneficial, everybody should get the best from the marketing buzz.
Similarly, Paul McCartney wore a very special T-shirt to the Grammys. It was designed by daughter Stella and is on sale now, as a Comic Relief fundraiser. It features a photo of the Beatles taken by Linda McCartney, Paul's deceased wife and Stella's mother, but on this version of the image, all the Beatles have red clown noses.
Many companies might find they have this kind of celeb appeal on a lower-key basis too. Do you have a famous client or customer? Has your brand been used by a celeb? If so, you can market that information by having a picture of your famous face with your product screen-printed onto staff T-shirts. It can also be printed on bags, the backs of business cards etc. to create a very memorable link between your company and a high profile person.