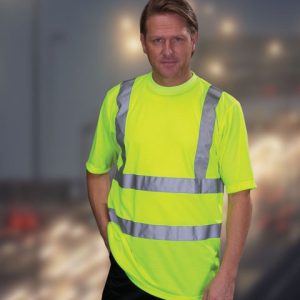 It's an exiting time when a company is ready to move into buying its first corporate clothing – like a first date or a first payslip, it's a sign of maturity – your start-up business is no longer a baby, the trainer wheels are off and it's made it to the grown up stage.
But before you go mad with logos and snazzy colours, remember that the era of imposing rules on the workforce is long gone. The days of scratchy work trousers and polyester tabards, or women members of the team having to wear clothing made for men, are over too.  Health and Safety issues mean that workplace clothing has to be fit for purpose and cultural and religious diversity means that the clothing you choose has to be suitable and acceptable to all members of the company, not just you and your designer.
Working with a long-established supplier of uniforms for the workplace can be a real help because they have experience of what works for businesses like yours. As an example, you may feel that pure cotton polo-shirts are just what you need to give a crisp, business-like impression to your customers, but they may know that for staff who have to spend a lot of time moving items around, a poly-cotton blended polo shirt may be a better option because it looks better for longer and creases less than your first choice.
It may also be important to you to have organic, ethically produced clothing for your staff, in line with your company's values. In which case your supplier should be able to advise you on the best organic clothing to balance performance, appearance and organic certification.
Finally, it's often the case that some members of your team will need safety clothing such as specialised shoes and boots, or hats and gloves, or high-visibility work-wear and picking your way through all the options on offer can be difficult. Once again, an experienced supplier should be able to help you assess your company's needs and outfit your team in line with your budget.