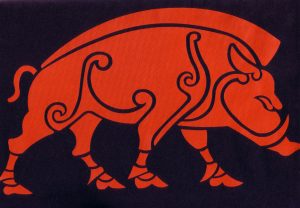 The internet is full of companies that claim they can produce promotional clothing – what should you look for in a top-class supplier?
•    Think about the future … what about deliveries and returns and re-orders, or alterations that you need to make to your order – are you truly confident that your communications with an anonymous website is going to deliver what you need, not just in terms of goods but also in terms of a relationship that gets you the best clothing at the best price? Picking a company with a real geographic location and with people on the end of a telephone with whom you can explore all the options open to you, is the best way to ensure your promotional clothing investment isn't wasted.
•    You need brands … good clothing is essential if staff and customers are going to wear your promotional gear, and that means reliable and trusted brands that convey a message that supports your own promotional message.  Being able to choose from a wide range of recognised brands means that you get exactly the kind of clothing you want, whether it's budget, luxury or organic.
•    A picture paints a thousand words … and seeing samples and a strong portfolio from your chosen supplier will really help you understand what they can do and whether they have the expertise and skills to deliver what you want. If all their designs look similar or if their customer base seems limited to one profession, be warned, they may not be the best company to support your promotional activity.
•    Comparisons are NOT odious … a really top-notch promotional clothing supplier will be interested in your plans, whether you're buying a dozen T-shirts for a one day sale in your shop, or a thousand polo-shirts to outfit waiting staff at hundreds of cafes. They will have ideas to share with you, suggestions on what clothing works best for your circumstances and will be able to point out factors that you may not have considered, like special washing instructions, or that your great idea for an embroidered logo has the same colours as another company's famous brand image, which could lead to confusion. In other words, they are interested in what they can do for your business, not just what your business can do for them, and that means they will go the extra distance to ensure your promotional clothing does what you want it to.