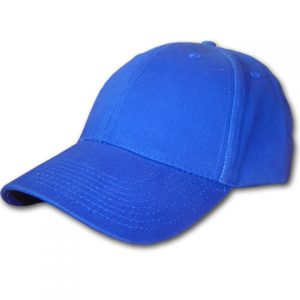 We've all been given a baseball cap as a promotional gimmick or giveaway, and most of the time we don't wear them. Why not?
Because they look too new
If you want a hat that is the summer equivalent of a biker's leather jacket, you have to do a bit of work. Squeaky clean baseball caps are great for cute children and ladies, but most men want something that looks as if it has earned its place on their head.  Obviously if you wear it a great deal it will eventually get that rough round the edges look, but if you want a vintage looking hat from new, then you can take some rough sandpaper to the seams and brim of the hat too take the edge of the newness. Then bury it overnight (yes really!) and wash it the next day in a good hot wash with some washing soda in it (remember to mark where you buried it though or you may lose it forever) and in just 24 hours you've got a hat that looks like its been worn all summer. Leaving your hat in the sun for a couple of days also helps to give it a weathered look.
Because they are flat billed
Some baseball caps are made flat-billed because they are easier to manufacture and ship, but if you want a classic curved brim, simply find a beer mug (the kind with a handle) dampen the brim and put it in the mug overnight. By next morning the hat will have a nice curve across the brim. Don't do this when drunk, or you may put the bill in the mug the wrong way and end up with a hat that looks like it's smiling.
It's a stupid colour
This is the supplier's fault and if your baseball cap is a promotional item then you can expect the company whose logo appears on the hat to disappear before too long – it's a very stupid mistake to provide promotional clothing in colours that nobody wants to wear, even if that is the brand colour. Much better advice is to keep the logo in brand colours and to pick black, navy, red or white for the cap colour because those are the classic colourways that most people are happy to have on their heads.
It's too big
If your cap is not adjustable, and it's made of cotton, you can try shrinking it. First make it wet – if it has a plastic bill you can dip it in warm water, and then wring it out slightly before putting it on your head – wear it until it is completely dry. It will fit you like a glove.