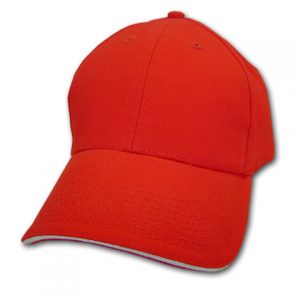 Caps are one of the finest tools used by companies in brand promotion. This is because they are worn more now than ever before, and their popularity, which until the 1980s was limited to men, has spread to women as well.
In particular caps are worn by sporty people, whether they are joggers, golfers, baseball players or tennis enthusiasts. This means that when they are in the gym, on the court or running around the streets, the logo on their caps get wide public exposure which is good news for the business that is being promoted.
Take advice from your embroidered cap supplier – because they have years of experience, they know what will work much better than you do, and the most attractive logo is useless if people can't easily read it or understand what it relates to.
Colour is also important – ensure that your logo will work well with the cap colours you're using. The reason black, white and red are the most popular colours for single shade embroidery is that they catch the eye. Full colour embroidery is very striking and can look very good on a cap.
Choosing the right logo for your company is incredibly important if the cap is to have a meaningful impact. While images like the Nike swoosh or the YSL monogram used by Yves Saint Laurent now seem instantly recognisable, it took at least a decade in each case for the brand image to 'catch on' – so don't despair if your logo isn't an instant success.
Embroidered caps can also be used for group identification: schools use them to identify pupils and travel parties meeting an airport are encouraged to wear them so that members of the group can be spotted easily at a distance.