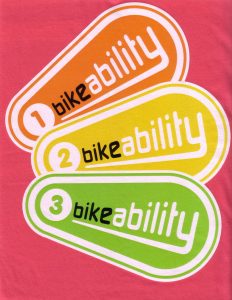 So you've chosen a design, made sure you can use it legally, and decided how many T-shirts you want printed. The next question is – what print method should you use?
There are three basic print methods: screen printing, transfer printing and CAD cut printing
1.   Screen printing is where a design is separated into its individual colours and a separate screen is produced for each colour, with a light reactive chemical used to mark off the spaces through which the colour should be printed. Ink is then applied, either on the T-shirt itself or onto a transfer sheet which is then applied to the T-shirt using a heat press. Screen printing is good for large areas of print but not very economical for small print runs that use more than one colour of ink.
2.    Transfer printing requires taking a high res image and printing it on transfer paper. The transfer is the applied using a heat press. It's a good low cost way of producing small numbers of T-shirts and works well when you have a large number of colours in your design. It can only be printed on white T-shirts and some people do not like the appearance as well as they like screen-printing.
3.    Cad Cut printing is very good for text or logos. The design must have an outline, which is then transferred by digital cutter onto a single colour sheet, which is then hand-cut to remove the unnecessary areas – these cut panels are then applied using a heat press. It's a good system for small numbers of T-shirts, and has a good long-lasting finish but it can only be used for printing in a single colour
Costs vary for each system and for the number of garments you want, so it's a good idea to talk to your T-shirt printer long before you set your heart on a final design so that you fully understand the implications of your image choice.