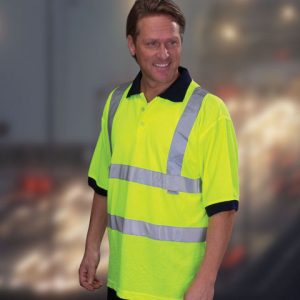 It's time for many businesses, large and small, to start thinking about the cold months which can affect businesses, and staff, in a variety of ways. Just as schools have a back to school uniform designed to keep children warm in winter, cool in summer and safe and visible all year round, so workplaces need to ensure that their workwear that serves the same purpose.  Smart companies know that as well as ensuring their employees are safe and happy, they can get a publicity boost by using printed or embroidered clothing.
Bodywarmers and jackets are a good investment to keep your staff warm and comfortable – especially if they spend any time at all outdoors, like drivers and delivery people or salespeople who may be on forecourts or helping people carry purchases to cars.
High-visibility clothing means those who do work outdoors are safe. Depending on your choice of high-vis clothing, you can also ensure they are warm and waterproof into the bargain
Hats can be vital both to keep a workforce warm and to promote your business. Give them away to your customers too, as they will wear them outdoors all the time and provide publicity for your company.
Make sure your team are in agreement with your purchases, as there is nothing worse than buying clothing that your workforce hates, and talk to your clothing supplier to see whether there are cost effective ways of promoting your business better through promotional clothing.