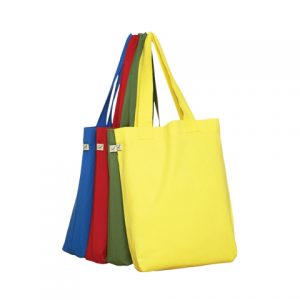 There are websites devoted to women and their handbags: the contents thereof, the style and design of the bags and whose been seen carrying which bag.  But before you dismiss this as pure frivolity – think again.
Your work bag tells the world a lot about you – it can actually determine your future.  Career prospects can be decided on what you carry your work gear around it.
The choices are interesting, depending on your industry. If you're in design, computing or any green business, from eco-travel through to recyclable clothing, then a backpack or drawstring tote is your best choice. It says skater-dude, cool person and general planetary chum.
If you're in accounting, auditing or other financial areas, it can be important to mark yourself out as a creative person, not just a boring number-cruncher. Colour and style are vital to getting the right impression over, so pick a red document bag or bright green one, and make sure that the styling of your bag is up to date.
Tote-bags are not so good if you're low in the pecking order but brilliant if you're senior. If you're one of the masses, at least pick a tote that marks you out from the crowd, but if you're an executive, you get the chance to reveal your down-to-earth side by choosing a casual bag to move your stuff around in.
A soft-sided briefcase works for almost everyone.  But a hard-sided briefcase is a sign either of a lawyer with briefs or a person with no sense of humour!