Regular visitors to Clothes2Order will already have noticed a big change to the website. We've just launched our brand new site design, and it's better than ever. We're always working towards improving our service for you, the customer, and we feel this new site launch will enable you to order your customised clothing quicker and easier than ever before.
Not only does it look good, the new layout is designed with the customer in mind. Providing an easier shopping experience, it ensures you can use our fast, efficient service in even less time and with a fraction of the hassle.
We want our website to be a pleasure to use for our customers, so please keep giving us your feedback on your shopping experience with us at Clothes2Order.
New and Improved Design: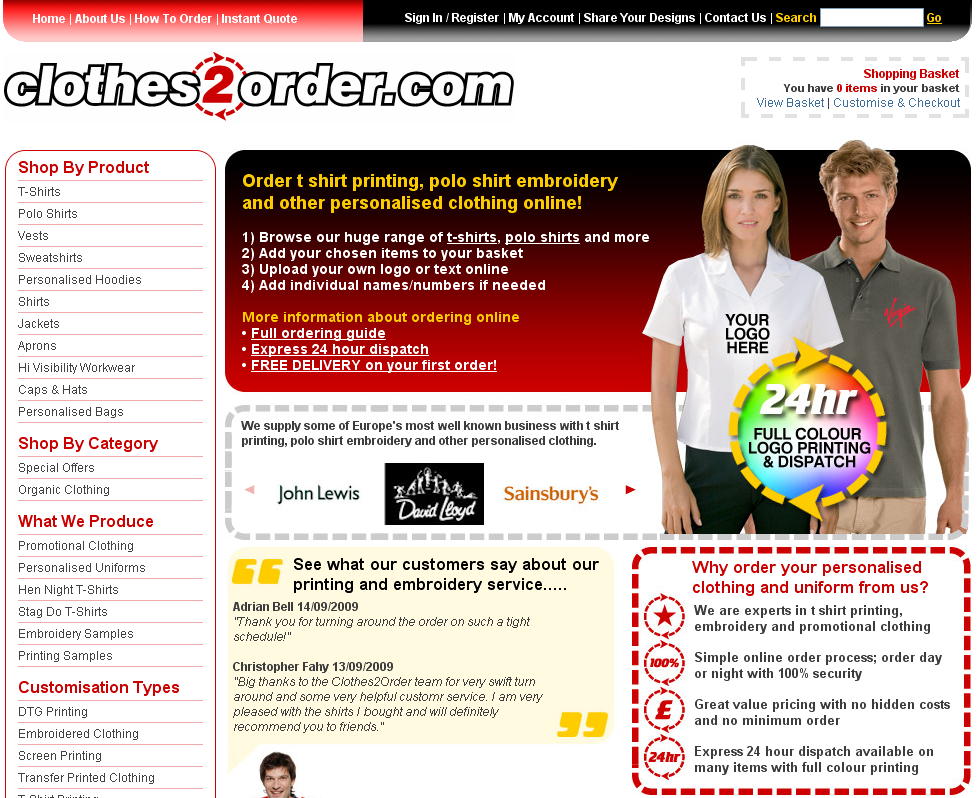 Previous Design: