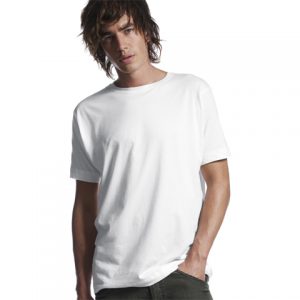 Wearing a team or group T-shirt has a lot of advantages when undertaking some kind of community activity:
1.    It allows group members to identify each other easily and to form relationships if they don't already know each other
2.    Group leaders can spot their team easily and organise them, which is especially important in outdoor settings
3.    Printed T-shirts build a sense of community in a group of people and allow them to recognise that they share values and interests
4.   Promotional clothing like a T-shirt with a slogan gets your community group message out to the public like almost nothing else can.
But you need to do some research and planning before investing in printed T-shirts for a community group or team.
•    Not all T-shirts are the same – when obtaining quotes for the work, make sure you have similar brands and weights of T-shirt in the quotations or you won't be comparing like with like.
•    Check for extra charges – sometimes you have to pay a supplier extra to have more than one location (place where the T-shirt is printed, eg front and back or front and sleeve) and some suppliers aren't scrupulous about telling you that those locations will incur an extra fee.
•    If your T-shirts are to be given away, remember that white blanks are always cheapest and that T-shirts used as gifts or prizes don't have to cost the earth.
•    Make sure you can get a range of sizes to suit the members of your community group – not everybody is a 'medium' and it destroys group cohesion if one person isn't wearing the team T-shirt because you didn't get large or small enough ones printed.
•    Let your team personalise their T-shirts a little – teenagers in particular love to cut off sleeves or wear badges and will often end a group task by writing or drawing on each other's T-shirts – view it as a compliment and don't get heavy handed with them.