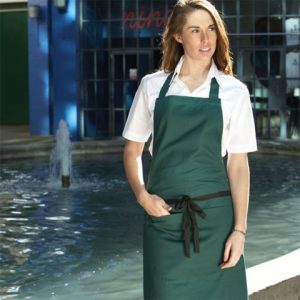 There's a huge debate going on in Parliament right now, about uniforms – the Ministry of Defence is under attack for the quality of uniforms provided to British soldiers and for the slowness with which they are supplied.
It may seem a million miles from the battlefront in Afghanistan to your business, but it's not.
A uniform is more than just a set of clothing – it's a way of investing in your workforce, a way of expressing things about your company and brand, and – most importantly – a system of supporting your people as they go about their work. And just like soldiers, your staff are influenced by the uniform you provide.
If you choose well-fitting durable uniforms and offer exciting and attractive promotional clothing to support a sales period or special offer, your staff are motivated and well-equipped to take your business forward. But if you supply them with shoddy clothing, and don't give them an incentive to get out there and sell, deal or serve the customer, they are demotivated.
Uniform also needs to be adequate to the task. Those whose work is demanding need high quality clothing that allows them to bend and twist, doesn't ride up, and can be laundered easily so it's always clean and attractive. People working in an environment where presentation is important need to feel confident that the garments they are wearing are stylish and attractive, or they don't want to be seen in them.
Even if you only give your staff a branded T-shirt or an apron with your logo on it, you show them that you're investing in them, and they feel more valuable to you than staff that don't get a uniform.