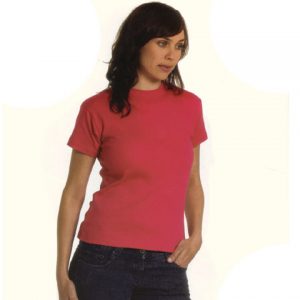 Promotional clothing is one of the top three items in promotional merchandise: between pens (the first item) and mouse mats (the third most popular item) and can be a fantastic business support system.
Think about how multi-national businesses imprint their brand on T-shirts, jackets, baseball caps or hats. It's common to see a business name emblazoned across a T-shirt or sweatshirt, round a baseball cap and on a bag too. This is because clothing serves as one of the best advertising vehicles available.
T-shirts are probably the most popular item of promotional clothing, partly because they come in a wide range of colours, sizes and styles so that they translate your brand into a garment that really supports your message, but T-shirts aren't just versatile, they are also cost-effective and durable, which means that they last longer and look better which gives your promotional activity a much longer life than some other promotional items.
T-shirts and their close cousin, polo-shirts, don't have it all their own way though. Winter clothing, especially fleeces, have become a very popular promotional item too, as have giveaway winter hats which are popular, like umbrellas, when the weather is at its worst.