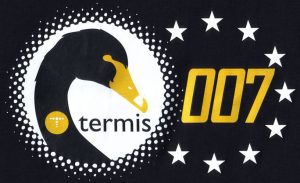 Whether it's the distinctive uniform of Eton, or the mad get-up of Ronald McDonald, uniform is a key element of team success. That's why sports teams have identifiable mascots in outsize costumes – because they are a focus of team identity.
Schools use uniforms to identify their pupils, and the more exclusive the school, the more distinctive the uniform will be. The Alfred Marks recruitment agency, in the 1950s insisted that all its secretaries went to work in white gloves because it distinguished an Alfred Marks temp from those of any other company.
So uniform both picks people out, and gives them a sense of identity. While it may be as simple as a T-shirt and apron for a guy throwing pizzas through to the full overalls and work boots of an exhaust fitter, or a carefully monogrammed shirt and suit for a hotel receptionist, uniform clothing helps your team to feel united and to recognise their place in the huge machine that is the world of work. Similarly, team uniforms for sport are vital to helping create a united spirit – and the reward of wearing the yellow jersey, for a cyclist, or swapping shirts with an opponent on the football field is recognised as a huge incentive to perform well during team events.
Giving your team a uniform need not be expensive, but it can bring huge rewards in terms of group cohesion and motivation.