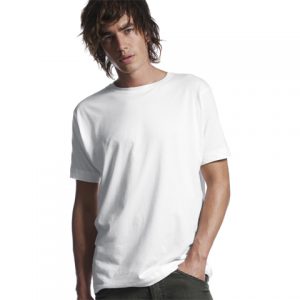 Promotional activity, of all kinds, is should have three main purposes: creating brand recognition, building customer loyalty and driving up sales. There are many events at which businesses can promote themselves but which they tend to ignore their opportunities – if you attend any form of business meeting where business cards and other information are exchanged, why not give new business contacts a T-shirt with your company details? This will help them remember you, and to focus on your business and its offering to the exclusion of rivals.
You can also use promotional clothing such as T-shirts and hats to reward your work-force and create brand loyalty in people who come into contact with you. Christmas and other festivals are great times to give away promotional clothing to those who clean your offices, or support staff who help your company in other ways. Not only does this drive brand recognition up because they wear the clothing, it also gives them a chance to talk about your company and what it does to the many other people they come into contact with during the course of their working week – in other words they become brand ambassadors in the business environment, all for the cost of a couple of pieces of promotional clothing.
You can also use promotional clothing as a loyalty bonus to regular customers, either when they have used you a certain number of times or as an incentive to buying a certain amount of a product ' buy 30 and get a free T-shirt' can help sway many people to place a larger order than they originally intended, which is an important consideration in times of recession.