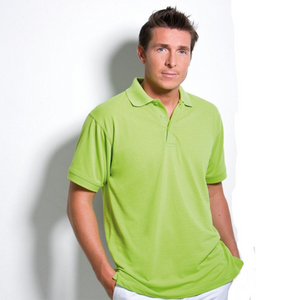 Always remember that the uniform makes a certain statement about a company or business. Because it conveys the public image of the company, you need to consider what you want that image to be – it could be the casual T-shirt in bright colours worn by happy hour staff in a bar, or the formal shirt with a monogram worn by the salespeople in an upmarket car showroom. These are very different messages and if you swap them over they don't work: nobody wants to buy a luxury car from a T-shirt clad person, and similarly it's difficult to relax and enjoy a drink from somebody who's wearing a shirt that means business rather than pleasure.
Formality of dress suggests luxury and a businesslike approach, so shirts and smart jackets are worn by airline staff, while couriers wear clothing that implies speed and safety, such as high visibility clothing.
Polo shirts, as uniform clothing, bridge the gap between these two messages because while they are comfortable and easy to wear, they are also smart enough to give a professional appearance in most situations.