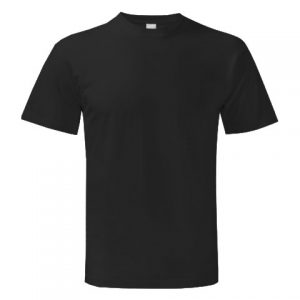 Clothing carries a lot of social symbology – the hoodie, reviled as the clothing choice of anti-social youth, is also the garment of choice for the boxing fraternity, in fact it's hard to find a picture of Amir Khan clothed, where he's wearing anything else!
T-shirts are seen as the casual clothing chosen by those who are relaxed and out to have a good time, which is why Durham City Council has chosen them as a reward for good behaviour over Christmas.  When drinkers in city pubs by food or a non-alcoholic drink, they are being offered a black T-shirt with an image that resembles a rock band logo, saying Best Bar None, and the hope is that it will cut alcohol related crime by reducing binge drinking. Carol Feenan, Durham County Council Best Bar None Manager, said, 'The free T-shirts are proving extremely popular amongst both customers and staff alike.'
So if clothing carries such strong images, what does your company's uniform say about you? Would a new style polo-shirt improve your image of efficiency and calm, or perhaps smarter shirts with an embroidered monogram would help create the air of upmarket service that you wish to convey? Maybe your casual friendly attitude would be better conveyed by a slimline fleece than your current bulky jackets? Choosing uniforms that convey the right social symbology can really help your business generate the right impression.