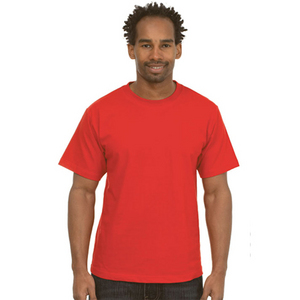 The England team have revealed their new 2010 World Cup strip, which is based on the 1966 World Cup winning shirt. It's a red jersey with the standard Three Lions logo which has above it a raised red embroidered star, to celebrate England's one World Cup victory.
Using embroidery in this way is a classic style that adds intricacy without making a garment look too fussy. Standard uses for embroidery include:
Promotional wear – like the England strip described above. Because embroidery has a long pedigree, it carries echoes of tradition and ceremony. But as contemporary embroidery is designed and carried out using computer technology, there is no limit to the size, shape and colour of the text that can be sewn to a garment and still be legible.
Brand images – company logos  and monograms are commonly used on work clothing – where a personalised uniform may carry the staff member's name as well as the company logo.
Monogramming – famously, young women embroidered their initials on sheets and pillowcases in their 'hope' chests and then, when they found a husband, rushed to add his initials to their monogram before the wedding. Today monogramming is seen on everything from plush towels in a spa through to the pockets of the smart shirts worn by City traders.
Embroidery is one of the most durable ways to decorate clothing, as well as being one of the most impressive looking, which is probably why the England designers have chosen to embroider the single red star, for the 1966 win, so elegantly over the England symbol on the football shirts they hope will be worn in another victorious final.