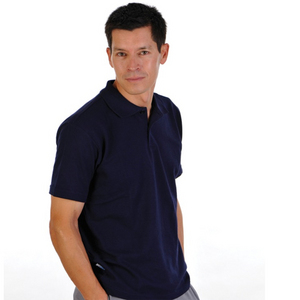 Getting into uniform is a big step for a small business – it requires financial investment for one thing. You may have done a lot of thinking about branding and logos but selecting a uniform requires a different way of looking at the issue of image.
Uniform is both a statement about your company and a way of investing in safe and efficient working – this means choosing garments that give your workforce confidence in their appearance as well as expressing a strong message about your business.
You might decide to start with T-shirts and there are good reasons for this:
•    Cost – investing in an order of printed T-shirts can be the cheapest way to establish a business image, not only because the T-shirts themselves are relatively inexpensive, even if you have full colour printing, but also because it's much easier to fit all your staff into a T-shirt than to get them business jackets or fitted shirts.
•    Ease of design – getting a logo that works right across your business can be quite a complex process, but it's easy and cheap to try out a range of ways of presenting your business by having different designs printed on T-shirts over a couple of years and finding out which works best. Think of the way that the Coke logo has evolved and you can see how upgrading a business brand via clothing can be a great way to explore a new image.
•    Maintenance – T-shirts are easy to wash and wear, unlike some other uniform items.
If your business is more specialist, you may go straight into formal clothing such as neat collared polo-shirts or even business shirts, with monograms. These are uniform items that work well with jackets, ties, scarves and other branded accessories, but don't overdo it, as your staff could easily end up looking like 1970s airline personnel!
The advantages to formal uniform items include:
•    Professionalism – you can select highly influential clothing items such as formal white shirts, that then convey a highly professional image.,
•    Brand – creating a strong brand  is easier if you have a range of clothing items to choose from, and this brand can then be supported by promotional giveaways such as branded bags, printed post-its or keyrings or even through press campaigns.