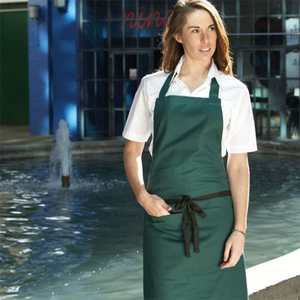 As long as the good weather holds, people will want to be outdoors – and that means that promotional activities including outdoor cooking will be incredibly popular.  Offering burgers or hot dogs and their vegetarian equivalent can be a brilliant wheeze to get people to visit your business.
It's easier to hire in a caterer than to do it yourself as they will have the skills to ensuring cooking and serving staff meet the demands of legislation in terms of health and safety and hygiene and that people get served swiftly and professionally.
Make sure your hired-in staff are wearing your promotional clothing: invest in T-shirts with a strong promotional message for those who are clearing tables and cleaning up. Teamed with printed aprons and logo-embroidered caps for people actually serving food, the complete clothing range means that everybody looks smart and everybody is carrying the same message that supports your business.
Take it to the max by having napkins overprinted with your business details and giving away squeezy sports drink bottles with a promo message from your firm. You can even invest in customised 'doggy bags' with your business name and address details on them.