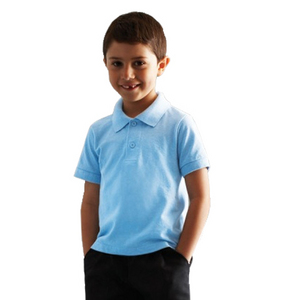 The Schoolwear Association is reporting that, once again, children are getting bigger. This year it's trousers that are in the spotlight, as boys in particular become taller and sizes in specialist stores are now up to 36 inch leg lengths on 30 inch waists.
Trends in uniforms are subtle but vital to kids, who feel left out if they don't have the 'new look' which this year includes waisted blazers for girls and deep coloured polo-shirts for Physical Education lessons.
And a school in Shropshire is threatening to exclude pupils who don't stick to their uniform policy – after complaints from some people that students looked scruffy. Controversially, hoodies are not allowed, shoes have to be plain and black and accessories are limited to one watch and a pair of earrings. The idea is to encourage children to focus on their appearance as part of a drive towards higher standards and improved GCSE results.
There's a clear link, in many people's eyes, between uniform, expectation and achievement and whether it's putting pupils in a set uniform or kitting out staff in a smart set of personalised workwear, uniform clothing is seen as a key feature in success.