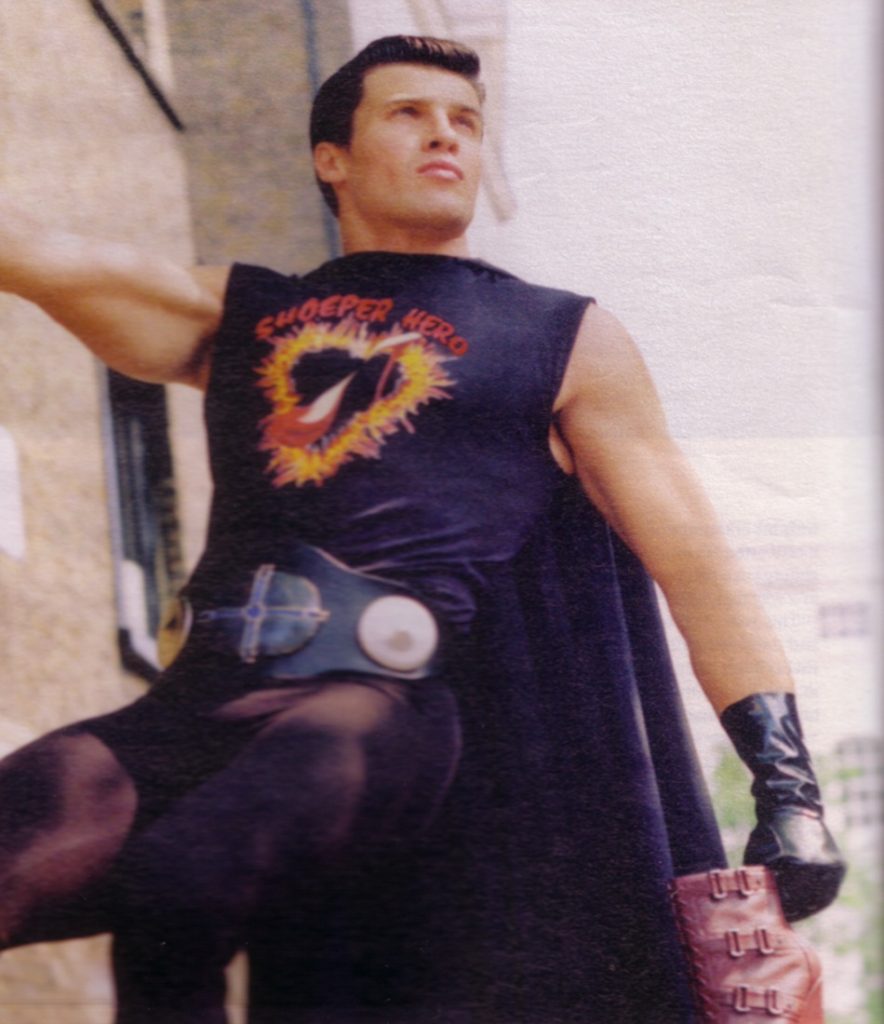 A few weeks ago, clothes2order.com received an urgent call from the renowned haute couture hat and handbag designer, Philip Traecy. He needed a design printed on a T-Shirt within two days as it was going to be used in a photo shoot for Selfridges 'The Shoe Galleries' campaign.
The campaign's aim is to encapsulate the moment when a little girl tries on her mother's shoes for the first time, showing the experience from the child's perspective. With the shoes being too large and in a variety of colours they appear almost cartoon-like. This idea led the creative directors to come up with the Shoeper hero who solves any shoe crisis and fulfils your shoe dreams. Philip Traecy had to make this concept a reality and designed a T-shirt for clothes2order.com to print in time for the shoot.
 "I can't thank you enough for doing such a fantastic job for me. I really appreciate it"
A few weeks on and the Selfridges campaign has been printed in the Autumn issue of The Sunday Times Style magazine with the Shoeper hero and his T-Shirt taking centre stage. We are really happy with the results and a big thank you to top desinger Philip Traecy for choosing clothes2order to help deliver his vision.