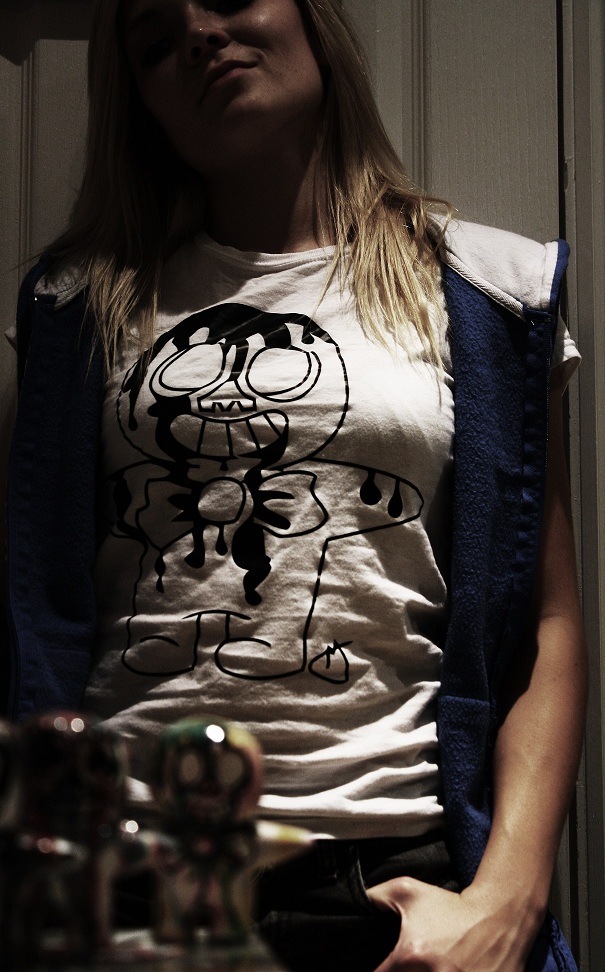 Fashion can be an expensive business, especially for independent designers. When you are working alone, set up and productions costs can quickly soar and entrepreneurial spirit is often snubbed out by an unprofitable future. However this case study shows how Clothes2Order may just provide an affordable solution for independent artists who are looking to branch out into apparel.
Meet the brainchild of Maja Haugland, Richard Random. This cute critter got his name through his talent of being able to randomly don any colour, pattern or design people want. Richard Random is one of a whole family of designs made by Maja who works under the label of 'Dreams in Theory'. Her work is based on the concept that the things we dream are theoretically possible and that one only has to be creative enough for them to be achieved.
'Dreams in Theory means that I have a free form for expression and that I can create and express whatever comes to mind, from a simple doodle on a piece of coffee stained paper to more complex designs'
Maja's work covers a range of mediums and in his short life Richard has already existed as a clay figurine and a plastic toy. Recently however Maja decided to immortalise this cool and quirky design on a T-Shirt to sell to other people who enjoy something a little bit out of the ordinary. By simply uploading her design as part of the ordering process with a few general comments about how she wanted everything to look, the team were able to recreate her design.
'I was delighted when I got the t shirts, the design was very very strong and had accurate, clean lines'
As specialists in printing and embroidery we are able to offer designers high quality garments at wholesale prices. This means that when they come to resell, they can make a profit from the work they have done. We're glad that Maja is happy with her order and advise that you check out Maja's facebook page to see more of her fantastic designs.