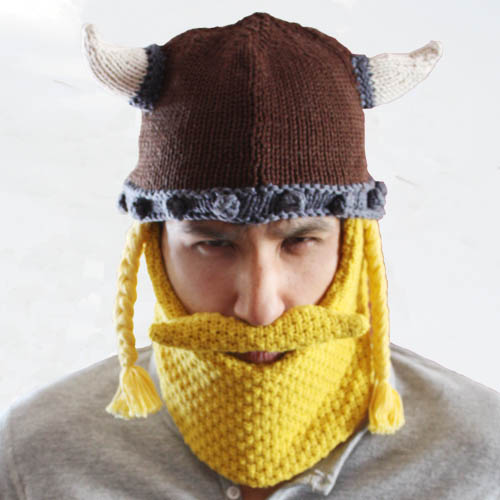 November draws to an end today which means that most moustache-growing fundraisers can finally breathe a sigh of relief and reach for their razors. It is never an easy time of year for these facial hair growing philanthropists. Itchy beards, dried-in bits of food and stubble rashed partners are all problems that are not easy to avoid during the month of Movember.
However it could have all been so simple if they had found Beardhead.com! With this current cold snap too, beardhead.com offers warmth and finesse for all those facial hair fans out there. Their  fantastic range of fun hat/facial hair combinations gives you the chance to transform yourself into anything from a Viking to your Granddad and it's all as easy as just slipping on a hat. You can even personalise your facial hair with a range of add-ons including my favourite, a Mario Moustache! All of this and they are machine washable too!
To check out more of these fantastic designs why not have a look at their website www.beardhead.com or if you are looking for something a bit more plain our range of winter hats.