Christmas dinners are never as Delia makes them out to be.  They normally end in a wrestling with a turkey, stuffing flying everywhere and cranberry sauce up and down the walls. After all the sweating and bits of food everywhere its hard to keep your new Christmas jumper clean and stay looking your best.
To make your cooking experience that bit more enjoyable, we have a great range of personalised aprons that you can buy to protect yourself from any flying burnt vegetables or mulled wine. To give you some inspiration on what designs you could put onto your personalised aprons, check out our top 5 designs:
1) Santa Baby, slip this apron under the tree, for me! This is one for all the glamorous mums out there who want to be spread some sexy Christmas cheer whilst peeling the spuds.
2)  If there is one thing that makes cooking the Christmas dinner that bit less stressful, it's doing it with a glass of wine (or five). Wearing this apron will give people the hint to top up your glass.
3) Less of a cook, more or a butcher? This apron is definitely the one for you. Scare the kids out of the kitchen with this blood stained number.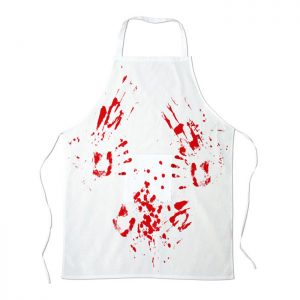 4) If there is one thing that men don't like, it's help! When it comes to cooking meat, men know best and no Jamie Oliver cooking book will change their mind.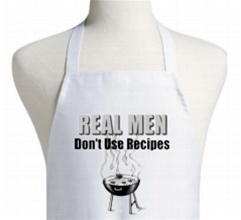 5) If you are looking for something a bit more traditional, this is a nice twist on the days of Christmas.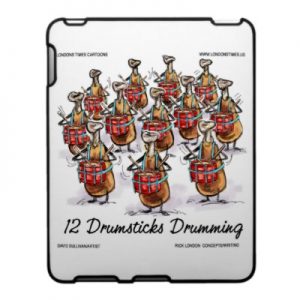 Why not reward your Christmas Day chef with a Clothes2Order apron that you have had personalised for them? Check out our range here.