Any album from a major pop talent is cross-marketed these days: there will be magazine covers, appearances on chat shows, maybe some kind of kiss-and-tell story or relationship bust-up and often, for women, a cosmetic or clothing deal that links the star to the music to the T-shirt, but Lady Gaga's May album release, of Born This Way took promotional activity to a whole new level. As well as the album itself, Lady Gaga had:
•    Magazine covers, including Vogue
•    Chat show slots from Oprah to American Idol and everything in between
•    A Starbucks tie-in with the coffee chain selling her album and sponsoring a digital Gaga scavenger hunt
•    Google Chrome running a commercial with a downloadable album track
•    Best Buy giving away the album to every new contract phone owner
•    Farmville creators Zynga making Gagaville which features exclusive song clips and sheep wearing leather jackets and other Gaga inspired clothing!
And the retail clothing tie-in?  Yes, she did that too, with online fashion store Gilt Group who offered Gaga style clothing along with a 'VIP' online performance for buyers and the chance to win tickets to future concerts
And it worked. Her album was estimated to sell anything between half a million and a million copies in the first month – in fact it topped 1.1 million sales in the first week alone. Bill Werde, editorial director of Billboard, said 'There's nothing about Gaga that's subtle, so I don't see why her marketing campaign would be any different.'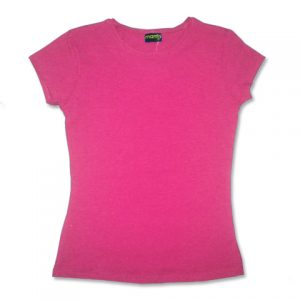 Maybe the average new product, band or company can't go to Gaga-esque lengths of self-promotion, and perhaps they wouldn't want to (steak underwear, anyone?)
But there's usually a bit more that can be done, a bit of outright self-promotion that the average business feels too small or reticent to undertake: whether it's ringing the local radio station and 'selling' them charity/local business news-story, posting a You Tube video of your sales team doing a Glee karaoke impression or buying bright pink T-shirts with a sharp logo to launch a new hairdressers – and that's when thinking like Lady Gaga can move promotion from hard work to having fun.
Lady Gaga courtesy of Jazmin Million