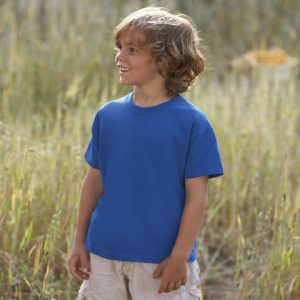 The British Retail Consortium has revealed that 'household budgets are under pressure' – which won't come as any surprise to anybody trying to sell something to an individual, or business. Apparently, disposable incomes have dropped more than at any time in the previous 34 years.
On the retail side, food inflation is up, but 39% of current grocery spending is going on promoted goods – showing the value of promotional activity in both retail and non-retail markets. Also in retail, clothes and shoes are cheaper than a year ago.
For the savvy business promoter, this is a great time to invest in cost-effective promotional clothing, especially if they want to generate the kind of buzz that earns them enough market share to thrive where others are only managing to survive. On the high streets of the UK, summer promotions have begun earlier and 70% of shops had promotional displays in their windows during the survey, compared with 60% in 2010.
One of the biggest areas of growth in promotional clothing is baby and children's wear, as businesses recognise the value of the 'potty pound' and the way that fashion conscious parents are brand dressing children younger and younger. The arrival of Harper Seven Beckham and the anticipation of a baby boom as soon as the Duke and Duchess of Beckham announce that they are starting a family are contributing to this drive towards promotional clothing for the very small and T-shirts are one of the easiest ways to get a brand, band, book or company on the very small chests of the very small consumers in society. Choosing a child-friendly colour and a bold logo or image to accompany promotional details is a great way to use pester power to get your garment worn by the smart toddler or pre-teen.