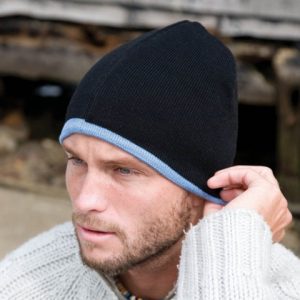 Increasingly, athletes at all levels are choosing running caps and beanie hats to contribute to their sporting success. The old adage that a vast amount of body heat is lost through the head has been proven to be a myth, but even so, good hats really make a difference to sporting safety and performance, and they are very fashionable: Cheryl Cole wore one when she landed in the UK this week and Gryffindor beanie hats are one of the top selling Halloween costumes in the UK this year.
If you want to find a good way to publicise a business, event or person, then quality caps or hats are ideal. Sportspeople know that headgear protects them from the sun, conserve warmth in colder times and may even add a reflective safety element at night through high visibility fabrics or flashings.
When choosing the hat or cap to feature your design remember that knit hats have a more porous quality giving better wicking and breathability while woven hats are less breathable and have less wicking but offer better sun protection. Anglers and sailors like a brim to help avoid low winter sun, while runners like hats that they can crumple up and carry in the hand if they get too hot. Winter athletes need close-fitting hats that don't fall off when they perform stunts or move at hight speeds – take advice from your clothing provider to ensure your hat will do what you want it to.
Ensure your logo or wording has high contrast to the material of the hat. Athletes move fast so observers need to be able to spot the promotional message easily. If you can run the image or wording right round the hat or on both front and back, you get double the chance of it appearing in photographs of sporting events, which means twice the opportunity to promote yourself.