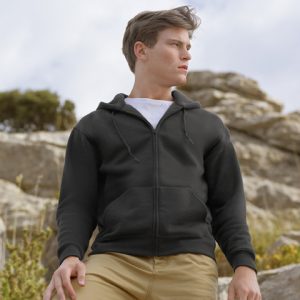 Autumn's rainfall has begun – heavy snow is projected for December and January. Giving your customers and employees with good winter wear and safety products means that you're preparing them and your business for bad weather.
Winter work wear is a great opportunity to get your name in front of clients knitted hats, fleeces, hoodies and gloves are ideal elements for embroidery while jackets and high-vis clothing lend themselves brilliantly to printing.
All winter clothing offers the opportunity to invest in comfort and safety for your staff and clients, reminding them that your company's service or product is around to make their lives easier. This means that they start to associate your name with being part of their solution which means promotional clothing serves a double purpose, instant solution and long term positive association with your brand.
For something a little different, creating 'winter fun' kits can be a good way to show customers that you're always focused on the positive. Branded gloves, hats and scarves, neatly packaged with a cheap toboggan, make ideal Christmas giveaways, and to double their promotional effect you can run a competition where the person who sends in the funniest or most exciting photo of them wearing their promotional clothing on their toboggan wins a winter-themed prize like an adventure day on a dry ski slope or a chance to make an ice sculpture. You can even display the photos on your facebook page or company website and ask the public to vote for the winter to get a triple promotional boost from your printed or embroidered clothing.