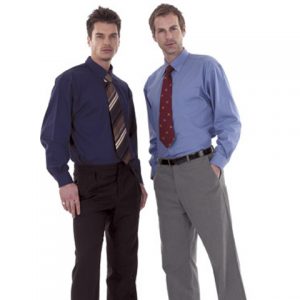 It's said that Brooks Brothers has dressed more American Presidents than any other clothing line, and this month it had a Scottish showcase in its Regent Street shop.
More than 300 fashionistas attended the event which featured knitwear, tweed, cashmere, ties, embroidered and embossed items and hand-made shirts. The occasion was the Harris Tweed centenary and Brooks Brothers used the event to highlight its own nearly two century pedigree, with photos of Abraham Lincoln (who got that black coat from the Brooks Brothers store), Andy Warhol and Clarke Gable, all dressed in Brooks Brother's clothing.
It's not just tweed that makes Brooks Brothers different – the brand has driven the search for new clothing fashions that it can import, such as bringing button-down shirts to the USA and inventing the wash and wear suit. Branding clothes with the classic Brooks Brothers logo has kept the company in the public mind as one that delivers a formal quality along with ease of wear and laundering and it has also been careful to supply clothes for TV shows that match its brand identity such as Mad Men and Glee.
This clever association of clothing, famous wearer and innovation has really driven the brand as one that innovates and yet contains the best of American heritage. Other companies might find a very different focus for their brands – more casual companies might like a figurehead who plays a cool sport to wear a sponsored polo shirt or to find a band or actor who typify the brand values and then to offer them promotional clothing to wear in public. Whatever way you play the famous clothing game, it benefits both brand and individual to be associated with each other.