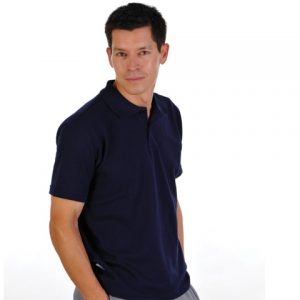 The recession means that many firms are having to forego the usual Christmas party for staff and forget about the usual bottle of tipple and box of chocs that have traditionally been given to employees at this time of year.
Instead, consider the value of investing in branded clothing for your team – it's a workplace based gift that can benefit the individual and the company. Polo shirts or fleeces embroidered with the individual's name or initials demonstrates that you value each person, and gives all your employee's a chance to wear something new and exciting to work.
Personalised work clothing is also a great gift for promoting team development: it shows that you are investing in your staff and it gives them a sense of self-esteem and a long-term reminder of their value to the company.
You can even create a small brochure so that employees get to choose which item of branded clothing they would like to receive: T-shirts or hoodies appeal to the young and those who work away from the public eye but those in customer services might prefer to have a monogrammed shirt or a smart jacket. Offering a choice also shows that you respect individuality and gives your team a sense of having options and a stake in their own appearance.
Customers respond well to people in smart, well-kempt clothing too, so what benefits the team also improves customer relations.