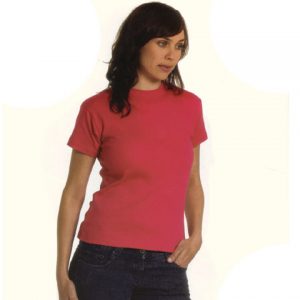 With the bad news about retail sales over the past month, it may be time for many small businesses to design a strategy that uses promotional clothing to increase awareness and boost sales.
One of the easiest ways to win a good share of the Christmas spend is to offer something for nothing. Station a couple of temps outside your premises, giving passers-by a voucher for a free mince pie or glass of mulled apple juice. Set up the hospitality station in the heart of the shop or business, so that people have to walk right in to get their freebie and ensure you have good footfall with a couple more staff members giving away the food or drink and more guiding people back on a circular route through the space so that there isn't a log-jam. Dress the temps and food servers in appropriate hospitality clothing such as branded aprons and caps trimmed with holly or tinsel so that their role is clear.
Alternatively, identify a local good cause and print some promotional T-shirts for your staff, including both your logo and theirs. Tell the press that you're going to donate a certain percentage of every purchase over £100 to the charity and make sure you have posters and flyers so that customers know their spend is going to help the good cause. Make sure you issue a press release detailing the amount donated and featuring a picture of your staff in their promotional clothing. It gives you three chances at good publicity: through publicity for the event, during the event itself, and as a good news story after the event.