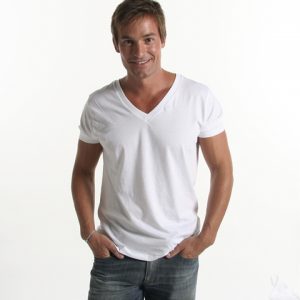 Once again, printed T-shirts have caused a debate, this time on the football pitch. Liverpoo's Luis Suarez has been suspended for racist language and his teammates chose to wear a T-shirt with his image on for their match with Wigan this week. It didn't go down too well with some other players …
Paul McGrath said he was 'saddened' to see the Liverpool players in their printed T-shirts and would have been '… much happier if they had worn anti-racist t-shirts' while Jason Roberts (Blackburn Rovers) chipped in on Twitter to ask if other clubs were now going to wear T-shirts with the image of Man U's Patrice Evra, against who Suarez has been found guilty of using the offending language?
But Kenny Dalgish, Liverpool Manager and Suarez supporting T-shirt wearer was unrepentant claiming that he and the players were showing their their respect and admiration for the suspended player.
It's yet another piece of evidence that shows how easily printed clothing can become part of a wider controversy – and why it's important to ensure that your design, slogan or clever promotional idea doesn't cause confusion or draw criticism from wider society if your intent is to win friends for your product or brand.