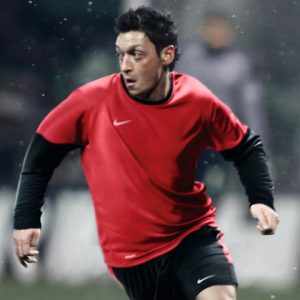 'Karl' is an online fashion collection which will be offered to net buyers for a month before it is made available in shops.
It's an increasing trend which analysts identify as being part of the move towards rejuvenation of the fashion industry via the web. Online clothing retail has become a large growth area in otherwise moribund economies, and brands like Versace have seen it as a way of maintaining exclusivity for differing areas of their clothing empires, for example by having an online brand specifically targeted at preteens that doesn't impinge on their established brands for adults.
In the ten years from April 2001 the overall value of online clothing retail grew by an astonishing 3,200% according to a report by the Interactive Media in Retail Group. This may be in part due to the fact that better-off individuals are more likely to buy named brands and also less likely to be suffering the effects of the recession. Mid-range branded clothing is also growing comfortably through online retailing and group purchasing has increased, suggesting sports teams and small companies are focusing on the benefits to be gained from buying uniforms or team clothing online with free postage, easy returns and discounts for larger orders.
Burberry and Coach have also moved into the online retail market which offers several other benefits, including the ability to discount more heavily. Sports brands such as Nike and Adidas in particular are keen to expand their access to new markets and this is likely to mean that online shoppers benefit from bargains in the months ahead.