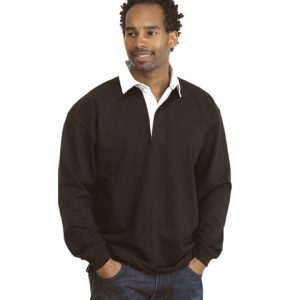 Twice in recent days, promotional clothing has hit the headlines for the wrong reasons. To begin with, one retailer managed to list T-shirts for sale that appeared to predict a win in the upcoming England v Scotland match!
It appears that an online stock checking system was incorrectly implemented, so that a promotional T-shirt that had been designed to commemorate the 2008 Calcutta Cup win by Scotland were reoffered for sale, in relation to the opening Six Nations match which has yet to be played. Last time the two sides met, England won.
Scotland fans seem to have decided that relisting old T-shirt was a bad omen: the Scots have a story that many companies produced commemorative ties and sportswear based on a confidently predicted English Grand Slam victory in 1990, which had to be destroyed when Scotland won 13-7. The parallels have left many superstitious Scotland supporters very unhappy!
Also making negative headlines is the new ruling that New York City police officers cannot wear, own or possess anything that carries the famous NYPD shield, unless that item is an official uniform component. The ban has caused an outcry, as many officers chose to wear non-official shield-bearing clothing when they are off duty, as a sign of solidarity, particularly since 9/11.
A spokesman for the NYPD said, "The department wants to deter the unprofessional appearance associated with unauthorized police-related logos and slogans." However, the president of the police union claims that the ruling is nonsensical and may infringe the right to free speech. Many officers are already asking why the only people in the world who can't have an NYPD keyring or vest are the members of the NYPD itself.
Both stories highlight the risks involved in pre-empting anything, whether it's public opinion, a sporting result, or market testing before choosing promotional material. It's difficult to turn bad press into good news, and taking time to ensure that promotional clothing is legal, decent and accurately portrays the story you wish to tell can save a lot of negative headlines.