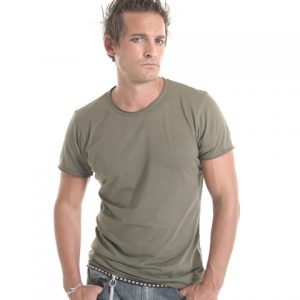 We've all become used to seeing racing drivers and Grand Prix motorcyclists, and their vehicles, emblazoned with sponsorship decals and promotional symbols, but now Honda's MotoGP team is benefitting from a new technology created in partnership with the Qatar Science & Technology Park (QSTP) which combines promotional clothing with sensors that collect and transmit data over a wireless network.
The T-shirts are able to conduct a real-time monitoring of the rider, creating an intelligent garment that is non-invasive and allows sports professionals to analyse the overall performance of an athlete by, for example, assessing if body temperature or dehydration are contributing to a slowing of response time, or whether physical effort during a race is leading to a build up of lactic acid in the rider's body which can slow recovery time.
The clothing could also combine promotional activity with data gathering – it is possible, for example, for embedded LEDs in a garment to flash in unison with a rider's heartbeat, which could lead to an interaction between clothing and race commentators who would be able to interpret the rider's emotional responses via the rate at which symbols on clothing flashed or changed colour.
The clothing will be road-tested during the Qatar Grand Prix in April.