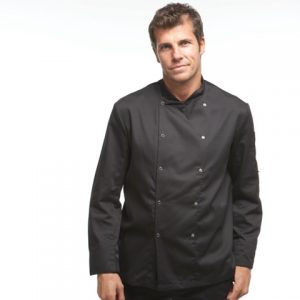 The cult of the celebrity chef has become established around the globe: TV chefs have huge followings and branded restaurants are found everywhere from cruise ships to capital cities.
Now kitchen uniforms get the star treatment, as increasing numbers of venues opt for stylish clothing, not just for table staff, but for kitchen employees too, to bring a sense of the theatrical to dining out. Personalising chef's uniforms has become a standard treatment, especially in 'view' dining venues where tours of the kitchen, or windows opening on to it, are commonplace. This allows each chef to create a sense of identity for him or herself, and gives them a chance to personalise the experience each diner receives.
Hotelier has recently reported on this phenomenon with particular focus on the Middle East, where celebrity chefs have just started to appear, but where colourful uniforms for kitchen staff have been much more acceptable than has been the case in the USA and Europe, until very recently.
Retaining key staff is also a feature of personalising uniforms for employees as have embroidered names or other identifying emblems such as logos can help companies to keep individuals and promote their identities within their industry.