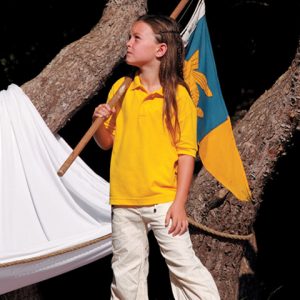 When ordering clothing for companies, schools or teams, it's important to get the beset value for money possible. Here are four tips to help get the most from your budget:
1. Keep a record of previous purchases. Don't forget to include the date of ordering, sizes and a copy of any artwork you supply to the manufacturer or printer. This helps when placing a new order, as you may find you need to adjust the amount of clothing you order in each size, or the time of year at which you order, to get the best discount. Schools may find that they need more clothes in the larger child sizes than they had appreciated, as children get taller every year, and that they are not using all the smaller sizes, so money is being wasted on unworn polo-shirts or shorts.
2. Record turnover and causes for it. It can be difficult to keep track of uniform disbursement, but where possible, you can try to establish why uniform clothing needs to be replaced or upgraded. Planning ahead can also save you money: ordering summer clothing in good time for the warm weather can mean you benefit from a slower free delivery, rather than having to pay a premium delivery rate for a rush order.
3. Ask about discounts. Sometimes you can get a better discount by purchasing more, or changing your delivery options – if you've kept a good record of your past purchasing, you can probably work out ways to make savings on bulk purchases and still make good use of everything you buy.
4. Ask about extras. Many suppliers can offer a range of accessories and supplementary options that support uniform clothing, such as high-visibility detailing on winter clothing, logos on summer caps that protect the wearers from sunburn, or even value-added extras such as printed bags in which to transport the new clothing being supplied