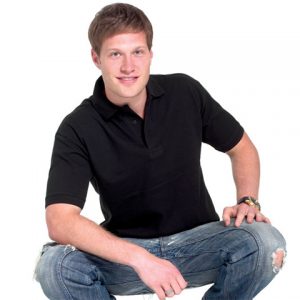 If you're buying workplace uniforms it can be tough to decide what's best for your team. There's a wide range of variables: price, colour, cut, design, printing, embroidery … the permutations seem almost endless. Here are a few tips to simplify the decision-making process:
• Price is vital, but remember that initial price may not be the whole story. Thin, cheap clothing may not launder well, or may fade or warp, giving a poor impression of your business and maybe causing your staff to feel demoralised. You may also end up replacing cheap uniforms quicker. Google your shortlisted brands and see what reviewers have to say about durability.
• Colour matters, and it's best to pick something that resembles your business logo, often called your 'livery' in the trade. A complementary colour can harmonise with that livery, while a contrasting colour adds life to the item. Designers and garment printers have vast experience in what colours work well, so call on their expertise to help you get something that will look good and be easy to see. Take their advice on whether to go for embroidery or printing too, as they will have knowledge of clothing use in similar industries to yours.
• Allow for weather variations, and remember that an air conditioned office may be colder than a heated driver's cab, so your view of what your employees need may be inaccurate. Give them the opportunity to layer clothing: a vest under a shirt or a polo-shirt that can be worn with a jacket or fleece, a cap or a knit hat.