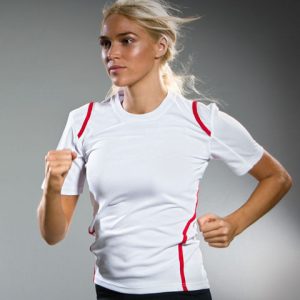 Today's blog is all about how to have Olympian results, based on reality, not on wishful thinking. Many small businesses come to an abrupt end because their entrepreneur founder has failed to plan for, or cope with, an unexpected development: and that development can be positive or negative.
As an example, the Olympic routes have resulted in a range of potential outcomes for local businesses. Most courier companies have been imposing a financial surcharge on parcels going into the 'restricted zone' to allow for extra staff, extra uniforms, extra time and extra security checks. But one sports agency, Limelight Sports, has taken a different approach, offering a service for workers in the Olympic zone to run home from work while their belongings, suitably screened for security, are transported back for them. Over forty runs will be organised during the Olympic games – each of which can take 250 participants, and the participant rate is doubling every eight hours.
1. Use available data – analytics range from Google's own through to national and international surveys, government statistics and so on. Set up an RSS feed to ensure that such information is brought to your attention and then spend a ruthless hour every week going through the feed and deciding what is useful and needs time to read and digest. Another hour a week of depth attention to what is and isn't working in the wider business world can save you from expensive mistakes. Example: a jeweller in Barcelona has found that 90% of its sales are to tourists, since the summer Olympics there. Before the games, less than 3% of sales were to non-Spanish speakers. For businesses in the Olympic environs, second-language skills could be crucial to maximising profits in both the short and the long term.
2. Hire talent now – the recent double dip means you might get better young staff than you think you deserve: and if they like your company and develop loyalty, you could keep them for longer than you expect.
3. Examine how others innovate – like Limelight Sports, many businesses are expecting to be impacted by transport issues in the Olympic Zone. Unlike Limelight, many have failed to spot an advantage to the disadvantage and exploit it.
4. Grasp new technology. Many small businesses fear the down time of learning new technology but changing business behaviours can actually be a positive disruptor: it can stop harmful logjams building up in the SME that could eventually lead to stagnant organisations and bad business habits.