'Inspire a generation' was the battle cry, 'legacy' was the objective. So how has London 2012 done?
Well I can't possibly comment on that as a whole nor will I try. I can only base any inital assesment on a sample of one; myself. I've already looked into two new sports and been on two more runs than I went on in the entire 12 months before the Olympics, so I would definitely say I've been inspired. From chatting in the office I know it's not just me either.
This raises a question or two about what is going to happen to grass root sports over the coming weeks. Is there going to be a huge influx at local sports clubs? Are the clubs ready to handle it, and are they doing anything to pro actively recruit new members into their sports?
We'd love to hear from you guys who are either looking to take up a new sport or are involved in any of the sports clubs we're lucky enough to supply to get a better idea of what's going on out there.
In the mean time I'll get back to my running. 5k in 27 minutes is the best so far….. half as good as Mo Farah. I don't think he'll be looking over his shoulder just yet though!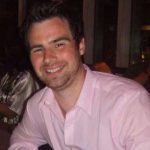 Hi, I'm Simon and I take care of the blog and social media stuff here at Clothes2Order. We'd love to hear from you be it about the above or to let us know how you are getting on with your personalised clothing. We particularly love seeing pictures of you in your Clothes2Order goodies so please head over to Facebook or Twitter and introduce yourself or use the comments below.