From Wham emblazoning 'Choose Life' on their fronts to Frankie insisting that we 'Relax' the slogan t-shirt has gone beyond fashion. But, trends in t-shirts do change and right now, it's definitely about the message.
Witness Rita Ora at London Fashion Week in a T-shirt that read: Queen Delevinge. A tribute to her supermodel 'wifey'.
When else and why have people been expressing themselves with a customised t-shirt?
1. Support your best friend. 
Just like Rita and Cara what better way to show how much you love your best friend than with a white customised t-shirt?
Harry Potter's Rupert Grint supported Tom Felton with this customised creation at the opening of Tom's new movie.
2. 'Geek' and 'Loser' t-shirts
Geek chic has been a big trend this season, with fashionistas sporting oversized black frame glasses. Now the trend has become more obvious with the words 'GEEK' being splashed on the front of black t-shirts.
3. Support your event
Stephanie Talbot's bold new book, Slogan T-shirts: Cult and Culture, is a collection of commentaries on the T-shirt as 'exhibition space'.  One of those commentaries is from Julian Vogel who explains how the t-shirt is used as a marketing tool. Julian describes the 'cult of the t-shirt'. He describes how beginning the 80's the t-shirt developed into a powerful means of communication.
4. Even the kids are getting involved
Here is Miranda Kerr's son Flynn in this rather cute t-shirt. Even cuter, it is specially made for him featuring both his mums and dads surname in text on the front – 'Kerr-Bloom'.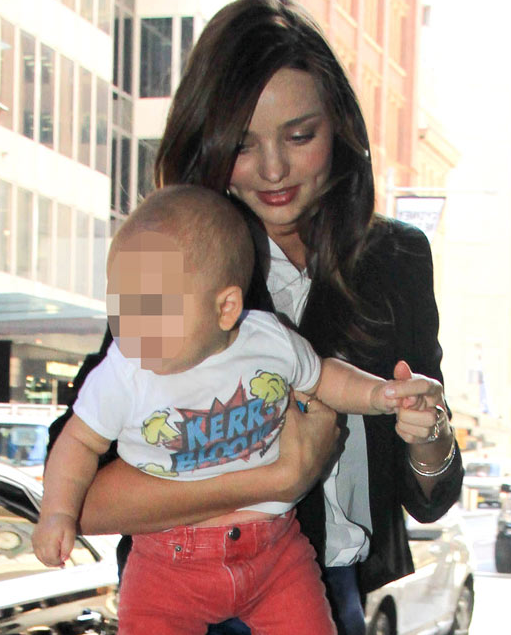 5. Let your t-shirt do the talking
Proud father Matthew McConaughey tells the world just how wonderful his new daughter is with this 'Vida is Beautiful' tee.
If you have something to say, why not put it on a t-shirt? Or take a look at the best of geek t-shirts we could find.