An artist's work no longer belongs just on the walls of a museum or gallery. It hangs in public spaces for all to see, on public buildings due to the likes of graffiti artist Banksy,  and more and more on regular everyday objects. This being so it was inevitable art works printed on t-shirts would become more and more common.
Infamous Pop-Art artist and household name Andy Warhol has recently been celebrated by Uniqlo with their release of a range of t-shirts with his classic Campbell's Soup print on. This may come as no surprise as the print is probably one of the most easily recognisable art works in today's society.
Which art work would you like to see on a t-shirt?
Here are a few we think would be great on a t-shirt.
 Popular Culture Art Works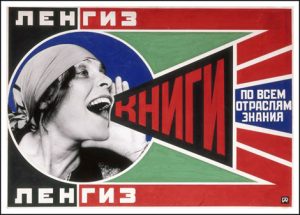 The Russian artist, sculptor, photographer and graphic designer worked in these mediums before turning to photomontage and photography. This image is of Lilya Brik a member of the Russian intelligentsia and a poet's muse. One of his most famous pieces it has been used and re-jigged for a number of album covers as well as recently for Barack Obama's presidential campaign.
Artists
Picasso's work is highly valued across the art world, but why not have the man himself represented on your t-shirt? Or perhaps an artist with a highly interesting look like  Dali? Artists often have the most interesting faces and personalities, don't they deserve a space on your t-shirt too?
Architecture
Do you have a favourite building or design? Why not have its sketch or finished façade grace your t-shirt. The Eiffel Tower can be found on a host of designs, what about other iconic buildings or monuments such as Gaudi's unfinished Sagrada Familia in Barcelona or the loved and loathes Shard building in London.
Illustrations
The Tate Liverpool recently exhibited illustrations of Alice in Wonderland from a host of different artists who have illustrated different publications of the book.
Whilst Penguin Books have turned their classic book designs into luggage labels, water bottles and mugs.
There is a world of inspiration for t-shirt printing out there.
What art work would you put on yours?