A hoody is a a hooded sweatshirt so you may not think the choice too hard. However, the sweatshirt can compliment a classy or suave look, whilst the hoody should stay well away from evening events. They share many of the same benefits, warmth, comfort and the ability to be used for sport. Both have their merits and their suitabilities, these examples of sweatshirts and hoodies should help you decide which style is right for you.
Sweatshirts originated as part of a sportswear fashion along with sweatpants, worn because the fabric would absorb sweat and give the flexibility for movement during exercise. Less seen as full outfits now they have become iconic items due to films in the 1970s and '80s such as Grease and Police Academy. Whereas the trouser part of this original sports fashion has remained apparel for lounging or sports the sweatshirt has branched out into casual wear and work wear.
Style
Ex Manchester City player Mario Balotelli, known for his style and haircuts has adapted this look to express his wacky style through his hats and hoodies too.
The new face of Gucci's 'Made To Measure' collection James Franco wears sweatshirts to award ceremonies and film festivals and still look smart and suave with style appeal.
Promotional Clothing
Wags on Wheels chose hoodies for their fundraising bike ride.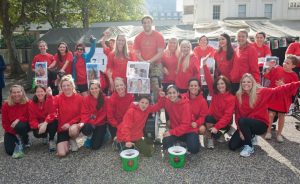 Whilst Less Than Life clothing company chose swearshirts for their designs.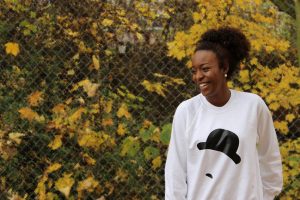 Celebrities
Hoodies are a favourite with celebrities who want to go about their daily lives away from the flash of camera bulbs.
Without a hoody you see some celebrities going to obscure measures in a desperate attempt to hide their identity.
Which is a disadvantage of the sweatshirt, unless of course you want everyone to see you.