From Chris Evans' programme in the 1990s to the cheesy pop songs of the 21st Century Friday induces the silly side of most people. The working week is done with and makes way for the weekend. To celebrate this silliness we're looking at some of the best Friday themed t-shirts and offering you a chance to win one!
Apt for every Monday morning the monkey on this tee surely symbolises how we all feel dragging ourselves out of bed at an ungodly hour.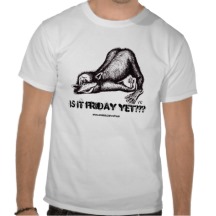 The song may have been a hit for The Cure in early 1990s but its reach and popularity hasn't died down. A couple of years ago 'It's Friday I'm in Love' slogans within a heart became the new fashionable customized t-shirt.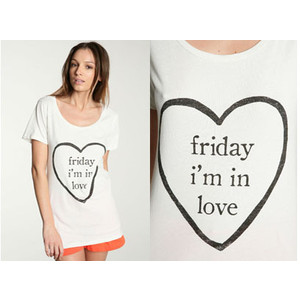 Are dress down Friday's popular in your office? Maybe try not to take it as far as Homer from the Simpsons in this t-shirt. I suspect if you came into the office without trousers you might go from a casual Friday to casually fired.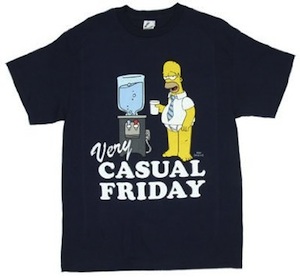 Ever wondered about the etymology of the word Friday? No, neither had I. It originated from "day of Frigg" Frige being an Old English goddess who was associated with Venus and that day. It definitely isn't a pun on Frying. Fry day Friday- but why not celebrate the coming of the weekend early with a fried breakfast? I'm sure all the English Breakfast lovers can appreciate this one.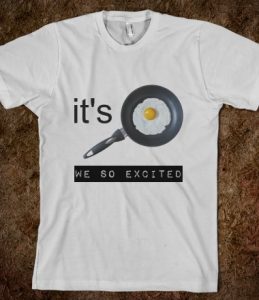 The Cure's Friday hit will be played for years to come, it is unlikely the same can be said of one-hit-wonder Rebecca Black whose Friday hit was a lot less poetic. There are some great novelty t-shirts ridiculing the lyrics. Such as this basic understanding of how a week works 'Yesterday was Thursday, today is Friday'.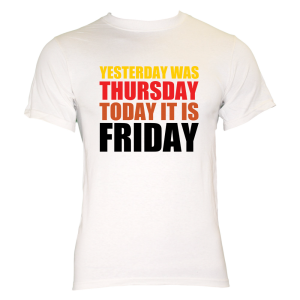 Spooky Friday: when Friday falls on the 12th and not the 13th Jason isn't very happy.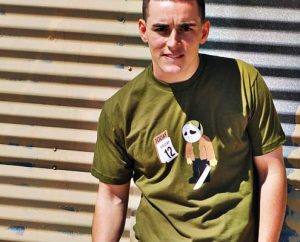 To win this 'Thank Beer It's Friday' t-shirt to celebrate Fridays simply like this post on the Clothes2Order  facebook page any time over the weekend for a chance of winning.